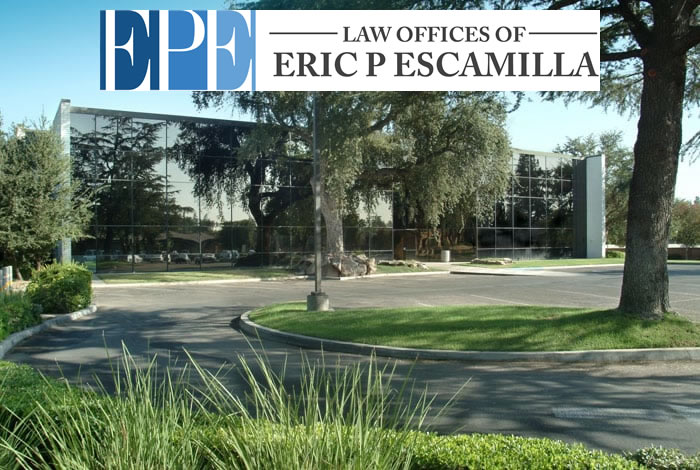 Attorney Eric P. Escamilla pursued his pre-law education at California State University, Fresno where he earned his Bachelor of Arts degree in History, where he was nominated as the Outstanding Graduating Senior by the CSUF History Department, and he also earned a minor in Economics.  He was also a member of the Golden Key National Honor Society, and graduated Summa Cum Laude in 1996. Thereafter, he chose to stay in the Central Valley and attended the San Joaquin College of Law during which he completed an externship with the Honorable Dennis L. Beck, U.S. Magistrate for the Federal District Court in Fresno.  Mr. Escamilla completed the 3 year Law Program and earned his Juris Doctorate degree in 1999.
Mr. Escamilla is admitted to practice law in all of the Courts of the State of California as well as the Federal Courts of the Eastern and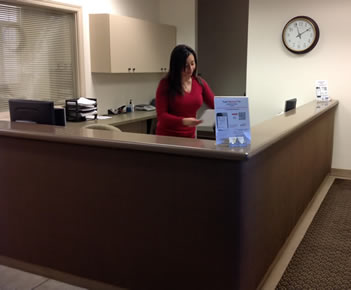 Central District of California.  Mr. Escamilla and his highly trained full-time staff handle hundreds of criminal, bankruptcy, immigration and personal injury cases each year.  His practice is not limited to Fresno County, and he regularly assists his clients with cases in the criminal courts of Madera, Kings, Tulare and Merced County and other California courts. More importantly, he has built his law practice by emphasizing clear and open communication with each Client and aggressively defending each client's interest to the full extent possible.
The entire staff of the Law Office of Eric P. Escamilla is knowledgeable, courteous and above all professional. Each member has been trained to quickly and efficiently handle the many tasks needed to oversee a criminal file from opening to closing and to deal with every client in a professional and courteous.
The Law Office of Eric P. Escamilla operates in a beautiful new office building with plenty of Client parking in the office's parking lot. The office is located in the heart of Downtown Fresno with convenient access to two major freeways and is within walking distance to the Downtown County Courthouse as well as the Federal Bankruptcy Courthouse.